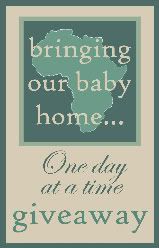 i won a beautiful new blog header, designed by jessi from
naptime diaries
. she did such a great job! i love the tree of life image--how rich it is with God's promises and how its appearance in scripture bookends the bible.
in genesis, adam and eve are kicked out of the garden of eden after they sin, but more than a punishment, it's an expression of God's mercy that prevents them from eating from the tree of life and living forever in bondage to sin. at the end of the bible, after Jesus' resurrection and defeat of satan, sin, and death, the tree of life appears again:
Then I saw a new heaven and a new earth, for the first heaven and the first earth had passed away, and there was no longer any sea. I saw the Holy City, the new Jerusalem, coming down out of heaven from God, prepared as a bride beautifully dressed for her husband. And I heard a loud voice from the throne saying, "Now the dwelling of God is with men, and he will live with them. They will be his people, and God himself will be with them and be their God. He will wipe every tear from their eyes. There will be no more death or mourning or crying or pain, for the old order of things has passed away..."
...Then the angel showed me the river of the water of life, as clear as crystal, flowing from the throne of God and of the Lamb down the middle of the great street of the city. On each side of the river stood the tree of life, bearing twelve crops of fruit, yielding its fruit every month. And
the leaves of the tree are for the healing of the nations.
No longer will there be any curse. The throne of God and of the Lamb will be in the city, and his servants will serve him. They will see his face, and his name will be on their foreheads. There will be no more night. They will not need the light of a lamp or the light of the sun, for the Lord God will give them light. And they will reign for ever and ever.
(revelation 21:1-4, 22:1-5)
as in eden, God will once again dwell among his people, everything tainted and distorted by sin's curse will be restored, and the tree of life's return symbolizes that this restoration of what God intended for all creation will be eternal.
amen, huh?
the giveaway i won is hosted at
bringing our baby home
, and you should definitely check it out. leigh is raising funds to adopt a baby girl from ethiopia, and she has creatively gotten different businesses and artisans to donate things to giveaway. you can donate to their adoption fund via paypal, and every $5 counts as an entry.
take a gander
.
thanks so much to both leigh and jessi. you can contact jessi at
her blog
or at jessi @ naptimediaries dot com if you'd like a shiny new graphic, too.